Are you looking for a private event? We offer a wide range of packages from flying experiences to bird viewings! You can enjoy any species of birds from Hawks to Owls return to the glove on your command! Falcons are more specialized and require an experienced hand, but are available for flight demonstrations and handling.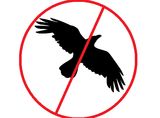 We can remove any unwanted avian visitors by a number of means whether it be private or commercial premises, species solution and area depending.


If you have seen a bird of prey that is in danger, injured or perhaps is known to have escaped from an owner! We can aid in the rehabilitation of injured birds of prey as we have done in the past, alongside the safe return of lost birds to their rightful owners.

Follow The Below Button To The N.E.R.R Website: